Catalogue of Steel Belt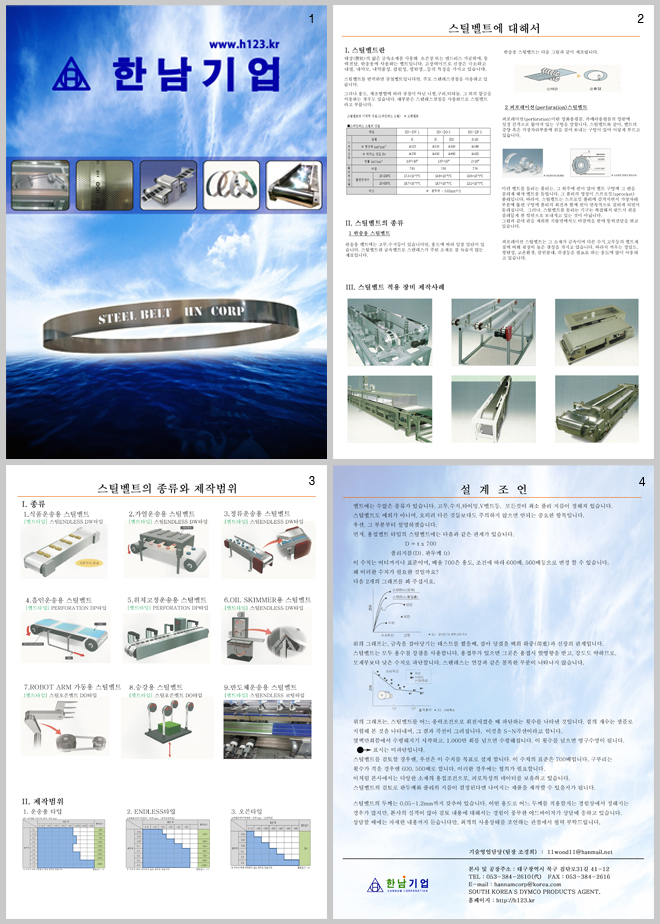 Conveyor Belt
Conveyor belt is a common type of work operation which allows all operations to get started , completed and conveyed simultaneously. As a work flow control method used by Henry Ford, conveyor system is its typical example. By streamlining the operation structure in an innovative way, the synchronized control will highly mechanize the complicated control system. At the same time, it will enable the whole work process to operate simultaneously and materialize the automated and comprehensive operation of the production management.
For the synchronized control system, Ford pointed out the following three principles of assembly operation :
Arranging the work process orderly to enable the work flow. This will help divide each work's operating hours evenly/equally and thus the intervals between operating workers can be decided ;
Eliminating the interim storage of products by the mechanization of the conveyance facility
Operating by the regular, forced process of the conveyor in a movable assembly manner. As an advanced scientific and operation management technique synchronized control is a more efficient way to materialize the task operation through automated machinery means.
Due to the development of industrial society, a variety of conveyance technologies are in strong demand for various kinds of products. In line with this trend, our company has been supplying to the market belts of a variety of materials suitable for different system functions. Our experts with specialized knowledge of belts parts of conveyor system are always available and welcome your enquiries.


Steel Belts (for special conveyance purpose)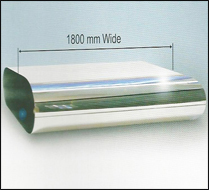 We produce special belts which bear outstanding heat resistance by using stainless steel materials. Our main importers are the USA, Sweden, Japan and so on. We provide carbon steel, steels for corrosion resistance as well as actualizing minimum permissible thickness required for the shuttle section and lifting. It is widely used by many local companies in Korea in areas such as laminating, robot arm and food industry.
The attached image* shows the extent of bending and size of producible thin steel.
Steel belts special production is available and we also have other steel products specifically for copy machines and pipe forms. We welcome your interest and enquiries with these aforementioned products.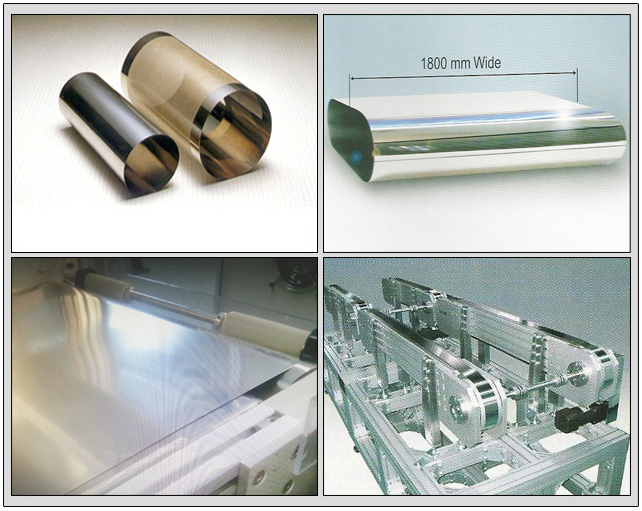 | | |
| --- | --- |
| Min. Pulley Diameter | Production standards (Max. width) |
* 규격 외 제품은 상담을 요청바랍니다.